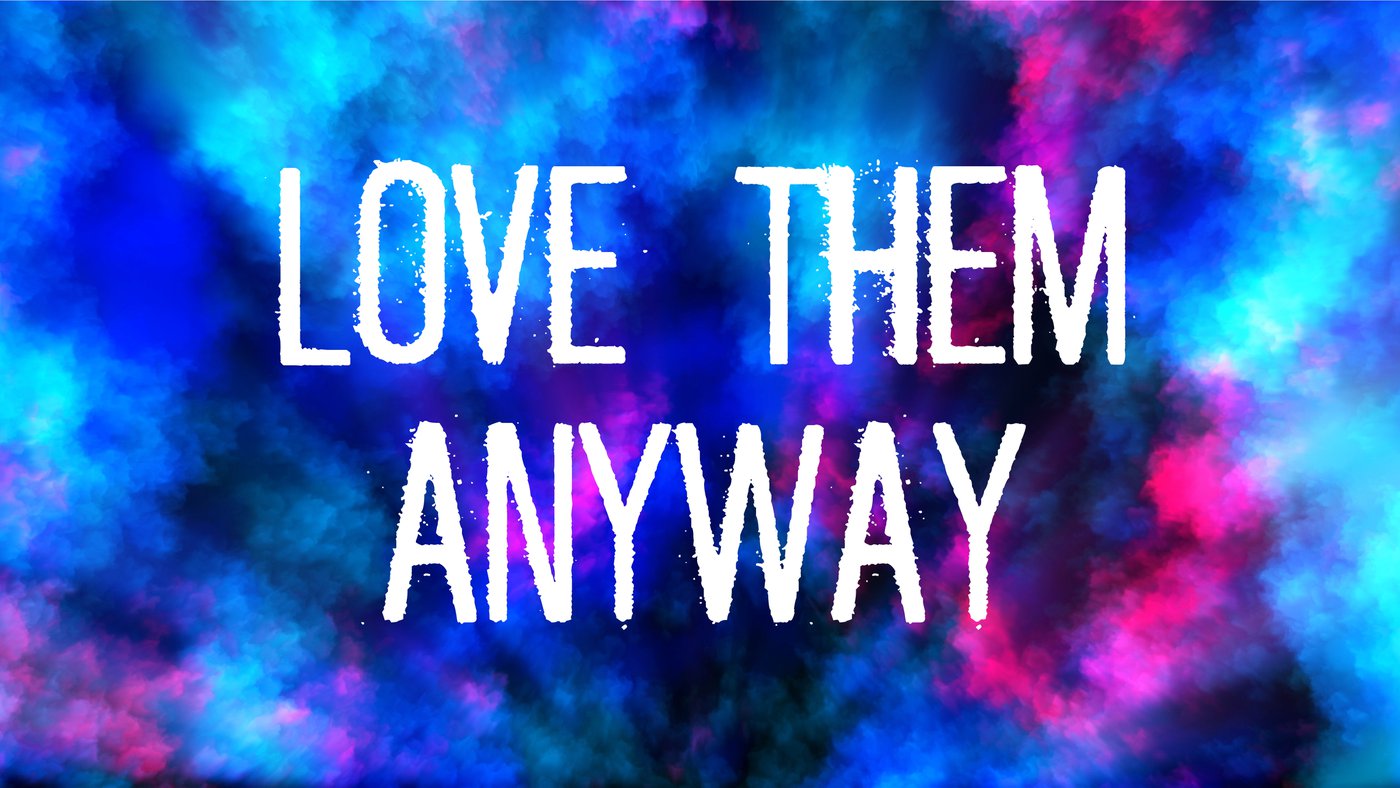 Part 3
Love Them Anyway
Love (Agape) Them (????) Anyway( "I say again 'LOVE THEM'")
"Build houses and settle down; plant gardens and eat what they produce. 6 Marry and have sons and daughters; find wives for your sons and give your daughters in marriage, so that they too may have sons and daughters. Increase in number there; do not decrease. 7 Also, seek the peace and prosperity of the city to which I have carried you into exile. Pray to the Lord for it, because if it prospers, you too will prosper."
When not, If
Focus on increasing you and yours
Not because they are better than us, but because God ordained it.
When we focus on doing what we can, then we will be helping the Kingdom.
Competition is a natural part of who we are.
"You can have everything in life you want if you will just help enough other people get what they want."
Love is the currency of the Kingdom of God.
Them = not you; not like you
You cannot punish them, but you can help them.